Going Green in Medical Device Service
Service is a critical organization in any company. Not only is it often a strong revenue generator, but your service department is also a key driver of customer satisfaction. Depending on the type of business, you may use a myriad of key performance indicators (KPIs) to measure service performance, such as Time to First Repair (TTFR) and Mean Time Between Service Calls (MTBSC). But these days, there is a new measure that might be on your radar—Carbon Footprint.

When the CEO calls, asking "How is the service department going to help reduce the company's carbon footprint?," what will you answer?

Human impact on our planet is well documented, from abnormal weather events1 and degrading air quality2 to the waste created by product packaging3 (below).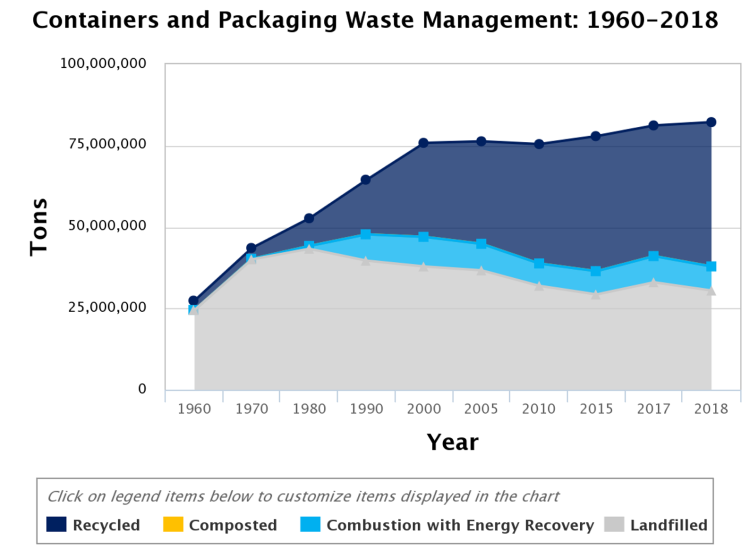 In a way, service departments affect all these factors. We burn fuel by dispatching field service engineers to customer facilities and shipping parts hither and yon. Every replacement part gets packaged, most often not in reusable containers. And we might even swap out a product needing service with a loaner, which in turn gets replaced once again with the repaired product (figure below). In this example, which is not an uncommon scenario, the product gets shipped four times for each service event. While it is good for both patients and providers to keep products up and running, there is a toll on the planet, in terms of both fuel and packaging.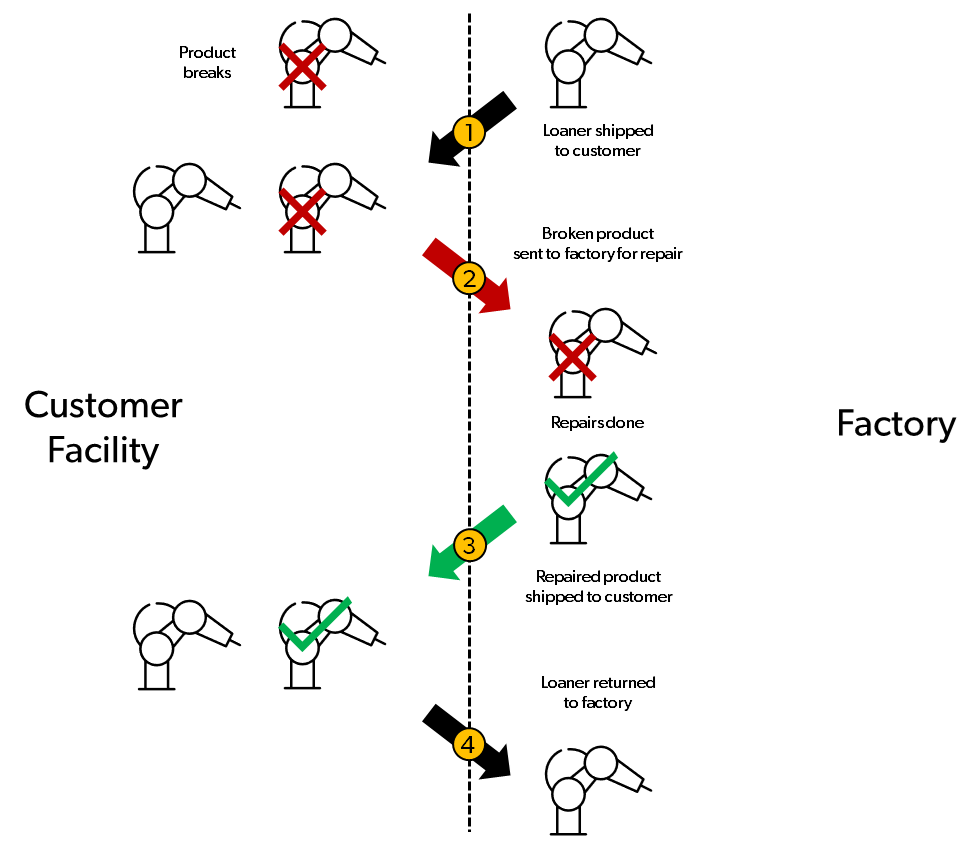 How big is the impact?

If a field service engineer drives 30 miles (48 km) to a hospital in an average vehicle, it will burn 1 gallon (3.8 L) of fuel and emit 19.6 lbs (8.9 kg) of CO2. Plus, another 19.6 lbs (8.9 kg) on the way home.
If you ship a 10 lb (4.5 kg) package 500 miles (805 km) to a hospital, the process emits 9.7lbs (4.4 kg) of CO2 if shipped by air, and approximately 1.9 lbs (900 g) of CO2 if shipped by truck.4
The creation of the small cardboard box you package your product in emits 0.6 lbs (270 g) of CO2 all by itself. If the box is larger, the CO2 emissions rise.

All those impacts become truly significant when you consider the scale of your own service business. And that is what your CEO's question is really about.

Just imagine this scenario. You have 5,000 product units deployed in the US, and you need to install an urgent firmware upgrade. For many medical devices, the only way to upgrade these systems is to return them to the factory. That means the CO2 emissions for 10,000 shipments just to do a single firmware upgrade, not to mention the impact of all the requisite packaging materials. Even worse, if a loaner unit must be sent out to maintain patient care, then the environmental impacts double.

maiData developed maiLink SRM and maiLink Router, in part, to lessen the carbon footprint of customer service in medical devices. By integrating maiLink SRM's Agent software into a new product design or upgrade, or by deploying maiLink Router software to clinical facilities, companies can provide faster service and higher uptimes while lessening CO2 emissions.

With no engineering work, maiLink Router provides affordable and scalable secure remote access to any customer facility, giving your team instant access to all the networked connected devices you support.
Be proactive. When your CEO calls, explain that you're already reducing the service department's carbon emissions by deploying maiLink software.
The #servicerevolution is here. Come and join the new, smart way of working.


1 https://www.ipcc.ch/report/ar6/wg1/downloads/report/IPCC_AR6_WGI_Full_Report.pdf

2 https://www.greenpeace.org/static/planet4-romania-stateless/2021/03/d8050eab-2020-world_air_quality_report.pdf

3 https://www.epa.gov/facts-and-figures-about-materials-waste-and-recycling/containers-and-packaging-product-specific-data

4iv https://timeforchange.org/co2-emissions-for-shipping-of-goods/